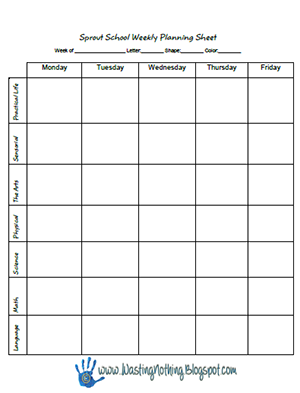 As promised, I have posted my planner page templates to the printables tab. The document includes four planning pages. See a brief description for each listed below.
Page 1: My Weekly Planner:
This is my planner with the subject content areas and titles I currently use.
Page 2: Goals & Observations:
I use this little template to journal my experience with tot school activities. In the first column (activity/skill) I list the activity, in the second (goals) what I think we will learn, in the third (observations) what we actually learn, and in the fourth (child interest) I note the interest of the littles. (
i.e. did the have fun with montessori activities are they choosing to self start the activity or are they actively using learn skills and knowledge
.)
Page 3: Support Materials Check List
: I use this list to double check that I have everything in house that I need for that weeks lesson.
Page 4: Weekly Planner Template:
Based on a reader request I am providing a blank weekly planner template. It is essentially my weekly planner without my content areas pre-popped. Enjoy!